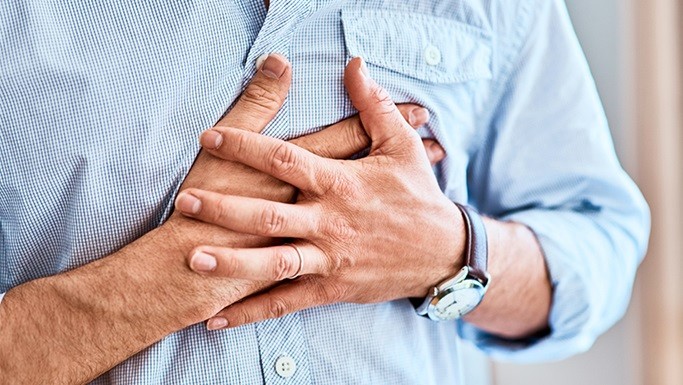 When Is It Necessary To Consult A Chest Specialist?
A pulmonologist is an internal medicine physician focusing on the lungs and breathing. In this field of medicine, patients typically see a pulmonologist.
A pulmonologist is a medical doctor specializing in diagnosing and treating respiratory diseases in people of all ages. Their area of expertise may occasionally extend to include the cardiovascular system. 
Pulmonary vascular disease is just one example of a medical disorder that initially manifests in the respiratory system and spreads to other body parts. Pulmonologists may work independently or with other medical professionals to diagnose and treat patients. 
A pulmonologist's hospital work often takes place in the intensive care unit (intensive care unit).
Reasons to visit a pulmonologist
A pulmonologist may be consulted if a primary care physician is unsuccessful in managing the patient's asthma. Patients with newly identified respiratory conditions often require the expertise of a pulmonologist for additional evaluation and diagnosis.
Some of the symptoms that necessitate a visit to a chest specialist in Jammu are as follows:
Asthma
One's airways (the passageways through which air travels to and from the lungs) might become inflamed and swollen due to asthma-related chronic lung illness. A person with asthma will have a more severe reaction to allergens because their airway linings will be irritated. 
Pollen, pet dander, cigarette smoke, and even strenuous exercise can all trigger an allergic reaction in some people.
The airways constrict, and the lungs receive less oxygen when a person is exposed to allergens. As a result, night-time and early morning are terrible times for symptoms like coughing, wheezing, breathing trouble, and chest tightness to manifest. 
A worsening of these symptoms characterizes asthma attacks. Due to the potentially destructive nature of severe asthma attacks, sufferers must have access to long-term treatment and emergency medications in the event of an asthma flare.
Infections of the Lungs
Infections in the lungs can make it hard to breathe. Primary care physicians can detect and treat most bronchitis and other common lung infections. However, a pulmonologist's skillset is essential for diagnosing and treating complicated lung infections. When individuals get bronchitis, pneumonia, or tuberculosis, they often need to see a pulmonologist.
Cystic Fibrosis (CF)
Cystic fibrosis affects perspiration, mucus, and digestive fluid-producing cells (CF). Upper respiratory, lungs, skin, digestive, and genitourinary cells are most affected. Body fluids are liquid and slippery. The defective gene in cystic fibrosis causes thick, sticky secretions. 
When these fluids no longer lubricate the body, they clog ducts, tubes, and airways, notably in the pancreas and lungs. Chronic coughing produces thick, sticky mucus and can lead to chronic lung damage in cystic fibrosis. With cystic fibrosis, lung illness can be lethal.
Chronic Obstructive Pulmonary Disease (COPD)
Airflow obstruction causes the symptoms of chronic obstructive pulmonary disease (COPD), which include coughing, shortness of breath, wheezing, and sputum production. 
Chronic exposure to irritating chemicals or particle pollution, especially cigarette smoke, is the most common cause of the chronic obstructive pulmonary disease (COPD). 
Those who suffer from the chronic obstructive pulmonary disease (COPD) are more likely to acquire lung cancer and cardiovascular disease. 
Chronic bronchitis and emphysema cause COPD. COPD's symptoms can be addressed with medicines, oxygen therapy, and surgery.
Seek professional help
Consult a pulmonologist or chest specialist in Jammu if you have respiratory issues or any of the above symptoms. You can visit our website for more details on chest specialists.