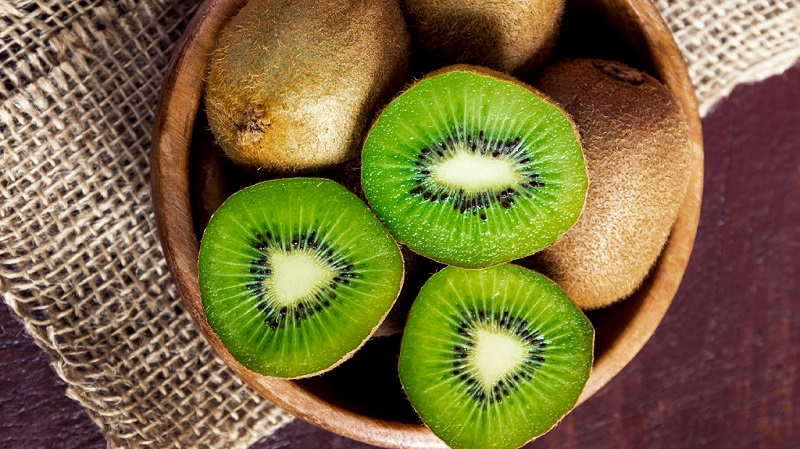 How to cure constipation with diet?
Everyone's bowel rhythms are different and can vary greatly. For example, what is meant by constipation? Having difficulty evacuating: passing stools less than three times a week and with a very dry or rigid consistency. It dramatically influences people's daily life, altering their quality of life. In addition, it is associated with many other pathologies such as diverticulitis, haemorrhoids and colon cancer. Therefore, it is vitally important to combat it with a proper diet. The dietitians-nutritionists of Alimmenta (members of the Association of Dietitians-Nutritionists) propose solutions with this video and this article to improve your health through healthy eating.
Types and causes of constipation
constipation diet is considered normal to go to the bathroom from three times a day (person with rapid intestinal transit) to three times a week (person with slow intestinal transit), as long as the consistency and colour of the stool are correct and there is no difficulty in evacuate.
Constipation is more common in older people, and more women than men suffer from this problem. However, it can occur in anyone (men and women) and at any time in life (children, adolescents, adults and the elderly). Most of the time, its leading cause is an incorrect diet and lack of regular physical exercise.
Constipation can be occasional due to stressful situations, changes in schedules and routines, travel, fasting, pregnancy, menopause or become a chronic disease that usually begins in childhood or adolescence. In this case, you should always be attentive to food to combat it and evacuate regularly.
Beware of laxatives for constipation.
Most of the time, laxatives are used to improve the discomfort caused by this problem, but you have to try to avoid it. Why? Most laxatives irritate the intestinal mucosa (the wall of the intestine inside). This destroys the flora (a set of intestinal villi and beneficial bacteria that protect them) and does not favour the re-establishment of the natural movements of the intestine. However, its consumption is harmful in the long term since it causes total dependence. That is, the intestine becomes "lazy", making evacuating difficult without its supply. This situation can be reversed with good dietary guidelines and new habits, and the intestine regains its independence from laxatives.
What to take for constipation
If you want to take something to relieve occasional constipation, it is best to use glycerin suppositories. But to improve chronic constipation, persistent action will be necessary, for example, with fibre supplements, which are very helpful and do not have the adverse effects of laxatives.
It is crucial to keep in mind that whenever fibre consumption is increased, whether through diet or a supplement, it is also necessary to improve water and fluid intake. For fibre to increase faecal volume and weight, it needs to absorb a lot of water. Otherwise, it could produce an unwanted reverse effect.
End constipation
The healthiest thing that works best is facing constipation from a more global point of view. This is where the person's lifestyle becomes very important.
Physical activity is essential, being the most effective to walking several times a day.
The nutritional approach is also essential to combat constipation. Certain ingredients, foods for constipation, and recipes are crucial to achieving it. Which are
Foods for constipation
Relieving constipation with natural remedies is possible with changes in diet.
In the first place, it is necessary to increase the volume and weight of the stool through the consumption of:
Fibre-rich foods:
Reach the recommendations for consuming fruit and vegetables per day (3 servings of fruit and two vegetables). If eaten with skin increases its amount of fibre.

Consume whole grains that are whole grains. They can be in the form of bread, pasta or rice.
Liquids:
Agua

infusions

fruit juices

broths
Secondly, fat intake must also be adequate. For example, it is widespread to find people who suffer from constipation when they start a weight loss diet due to the restriction of fats (especially oil) they carry out. Olive oil performs a function of intestinal lubricant, favouring transit. Taking a tablespoon of virgin olive oil on an empty stomach is a trick that works very well.
Thirdly, it is necessary to increase peristalsis (the natural movements of the intestine). It's a great help:
Drink a glass of warm water or hot drink on an empty stomach.

Do abdominal self-massages following the shape of the intestine. See the drawing: ascending colon, transverse colon, descending colon.
Fourth, eat foods that enhance the secretion of bile. The liver secretes bile to help carry out digestion in the intestine, which has an excellent laxative effect. Foods that help achieve this are:
The fats. Between 2 and 3 tablespoons of olive oil per day (including those in culinary preparations) are recommended for its lubricating action at the intestinal level. However, other fats, such as saturated and especially hydrogenated, are not recommended due to their relationship with poor digestion and diseases such as cardiovascular, diabetes, etc.

Artichokes, escarole, endive and aubergine.

The orange (especially in juice).
Fifth, a healthy and robust intestinal flora should be promoted. The intestinal flora facilitates a correct absorption of nutrients in the intestine and normalises intestinal transit. The foods that strengthen it are probiotics. Foods containing live milk bacteria beneficial to the body, such as yoghurt and some fresh cheeses, are considered probiotics.
It is essential to be careful not to consume excessively :
Foods with an irritating effect on the intestine that produce an unwanted laxative effect: coffee, tobacco.

Astringent, constipating foods: rice, tea.
Foods to avoid in case of constipation
Above all, the driest cheeses and non-integral farinaceous foods such as white rice, pasta or white bread should be avoided. Quince and tea should also be avoided due to astringent tannins. In general, the use of these foods has to be rather occasional (maximum 2-3 times per week)
You can replace the banana with the recommended fruits and consume the apple with the skin.
Avoid alcohol, which dehydrates the mucous membranes, and foods with too much fat or fried foods that can cause heavy digestion.
Practising physical activity is very positive in this sense since it helps to strengthen the muscles of the abdominal wall that are involved in the expulsion of faeces.
The weekly menu for constipation
Here is an example of a weekly menu that will help combat constipation. We recommend you go to a dietitian-nutritionist to adapt it to your particular situation.